Baby is a bearded Dragon she is 2 years old, and was recently cast on the "NZ Air Points" Television commercial and in stills for Rachael Hale Mckenna.
Blue-tongued skinks comprise the Australasian Tiliqua, which contains some of the largest members of the skink family(Scincidae). They are commonly called blue-tongued lizards or simply blue-tongues in Australia. As suggested by these common names, a prominent characteristic of the genus is a large blue tongue that can be bared as a bluff-warning to potential enemies.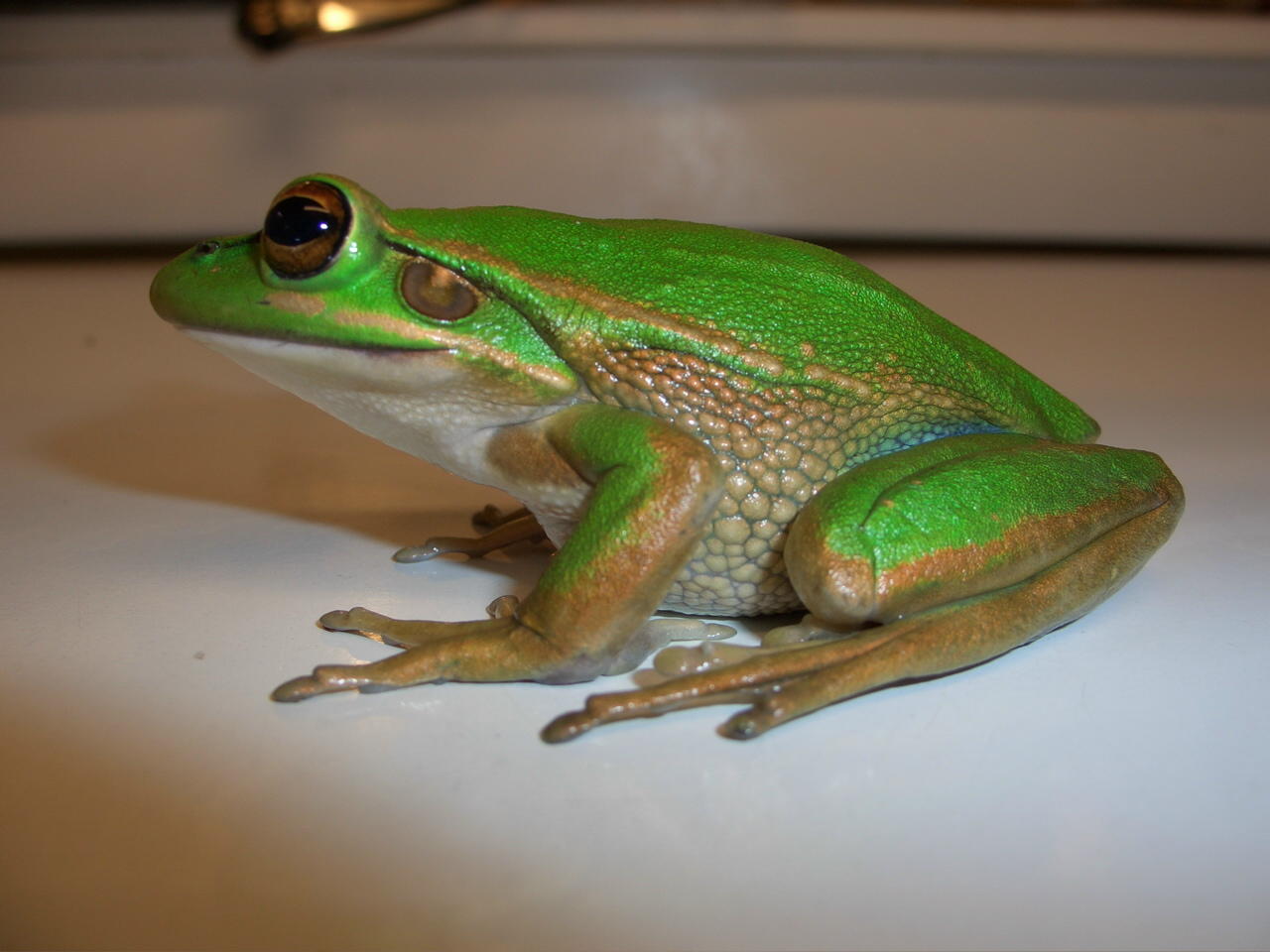 The green and golden bell frog also named the green bell frog, green and golden swamp frog and green frog, is a ground-dwelling tree frog native to eastern Australia. Despite its classification and climbing abilities, it does not live in trees and spends almost all of its time close to ground level. It can reach up to 11 cm (4.3 in) in length, making it one of Australia's largest frogs.